Gotham's team traveled to Argentina with our Shotover F1 to film the historic successful attempt of an Airbus H145D3 landing on the summit of Mount Aconcagua, at nearly 23,000′
With the ability to take our smaller gimbal, the Shotover F1, as excess airline baggage when traveling, our tech Mike Isler flew to Argentina to assist in capturing this momentous occasion. Working with Productions Autrement Dit and Airbus Helicopters, along with local helicopter operator Helicopters.AR, we had a great team in place.
Due to the high altitudes and extreme temperatures involved, extra measures had to be taken. Oxygen was worn in both the H145 setting the record, as well as the AS350 used as the camera ship. The camera system encountered temperatures below -20C and continued to work flawlessly.
Fuel management was critical with both helicopters, as high altitude mountain flying leaves aircraft with a very small performance margin. Weather conditions had to be perfect for the attempt due to turbulence generated from the airflow over the mountain.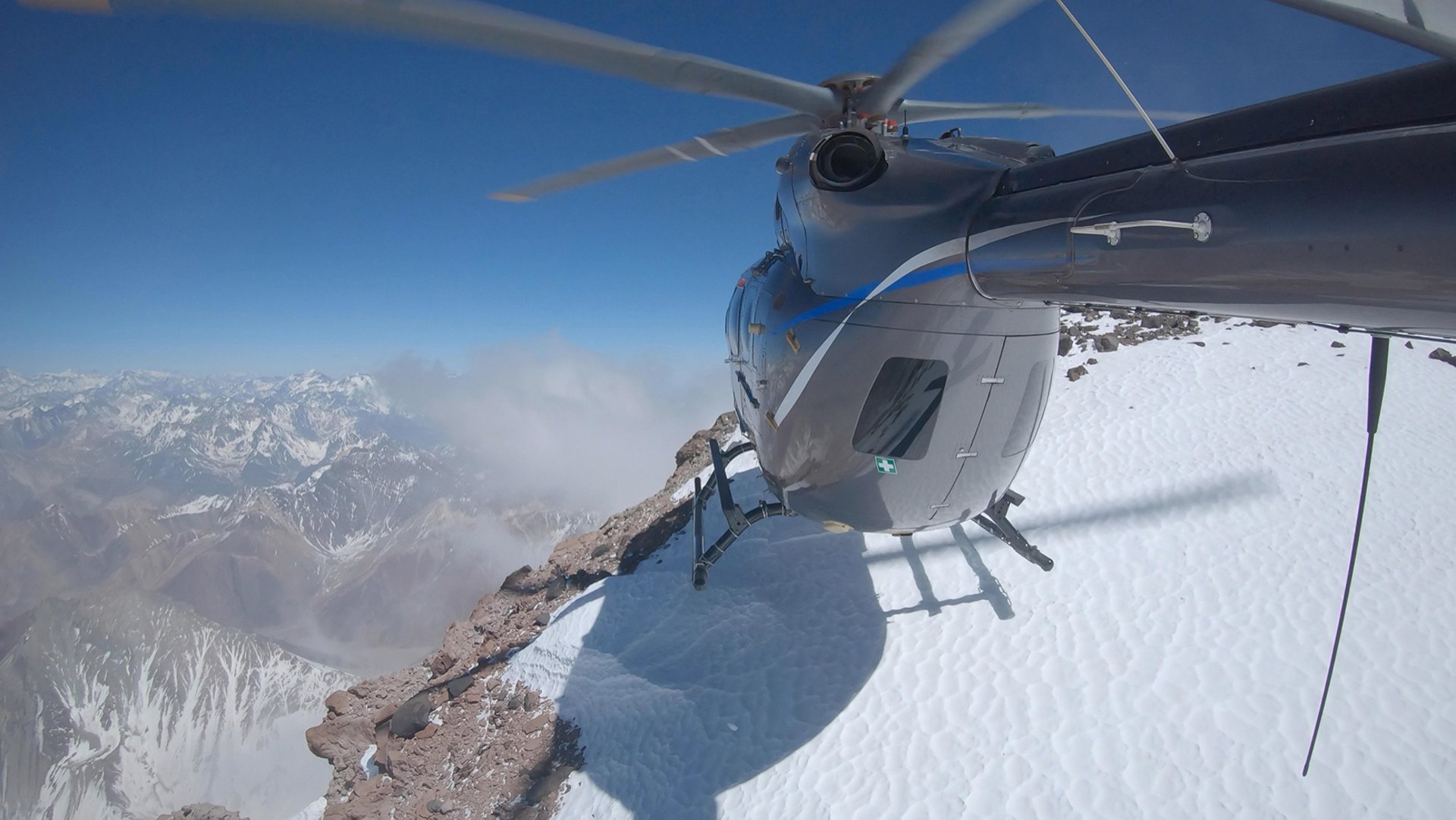 The flight was supported by Fuerza Aérea Argentina, the Argentinian Air Force, with two SA315B "Lama" helicopters on standby.
The camera system chosen for our Shotover F1 was a RED Monstro VV camera, paired with an Angenieux 25-250DP lens. Rounding out the combination was a Duclos 1.7x Expander, to enable full-frame coverage on our VistaVision sensor.